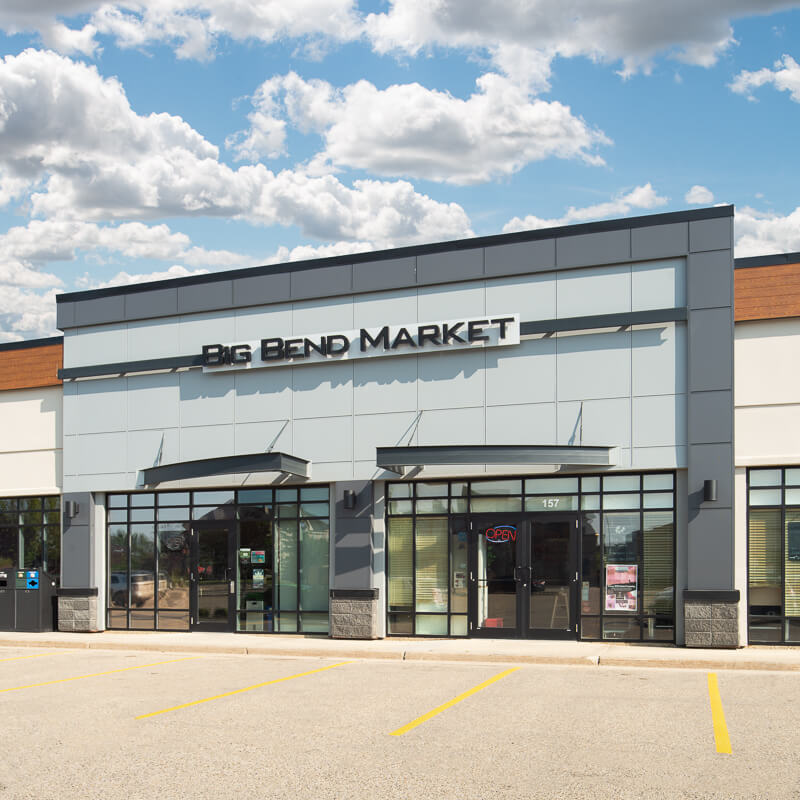 About the Big Bend Market
The concept began years ago. Owner/Operator Ivan Smith was working in a pharmacy and noticed a growing concern over antibiotics and hormones in meat. When he took over his grandmother's farm in 1998, he decided to convert it to raising bison; a meat with a variety of health benefits. The response was overwhelming and the demand for bison prompted Ivan to find a retail outlet for his products.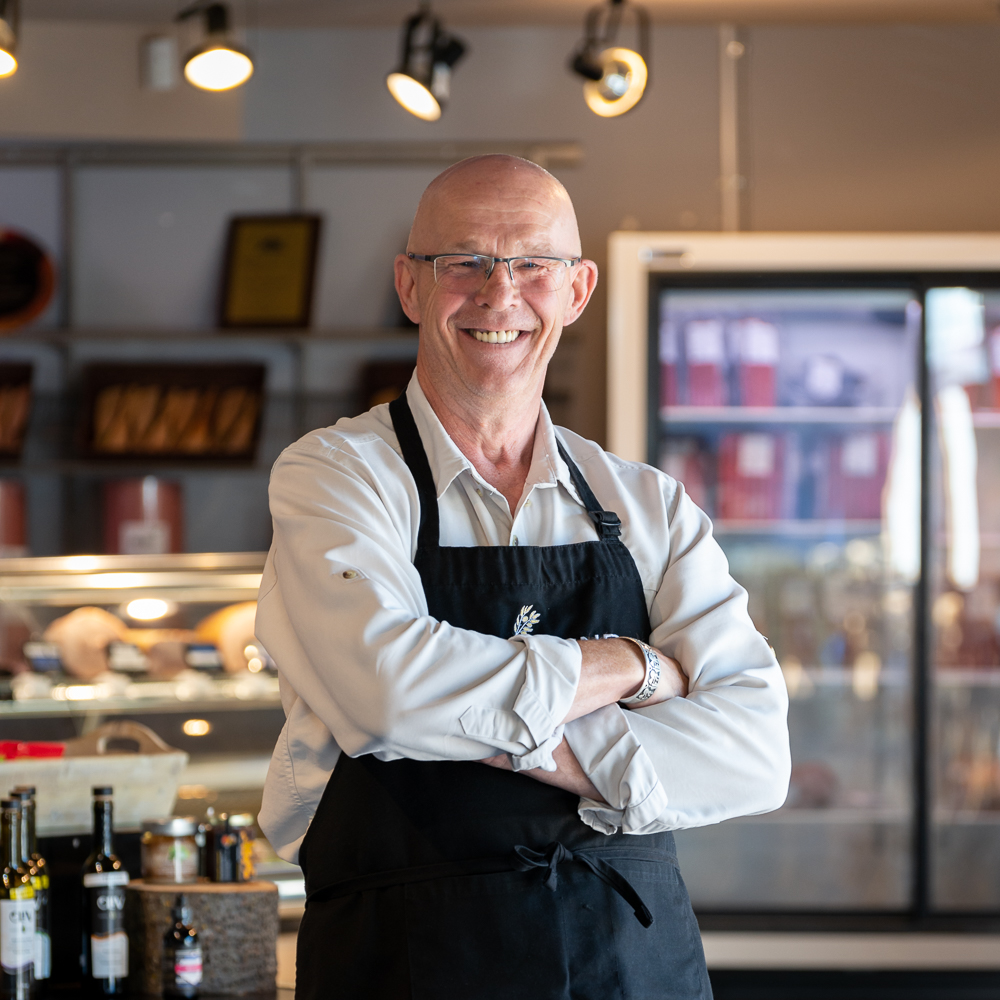 Ray
If there was one word to summarize my values, it would be community. And that's why I took over Big Bend Market. To infuse a sense of community in an industry that has lost its way.
North America has embraced the one-stop shopping experience. A soulless endeavor where venders race to the bottom. Whoever has the cheapest fare wins. Coming from a strong European upbringing, this methodology never made much sense to me. In Europe, each community would have a butcher, a fish monger, a baker, and a fruit/veggie stand. These members are part of the local community. You build relationships with them. You trust their expert advice on the subject of food. And they never lead you astray.
My aim is to bring that experience to Red Deer. A personalized shopping experience. A place where we share ideas, swap advice, and bring heart back to grocery shopping. Grocery shopping doesn't have to be just another task on your endless to-do list. It can be a time for yourself. A place to connect with another human. A place to become inspired.
Help me breathe life back into grocery shopping.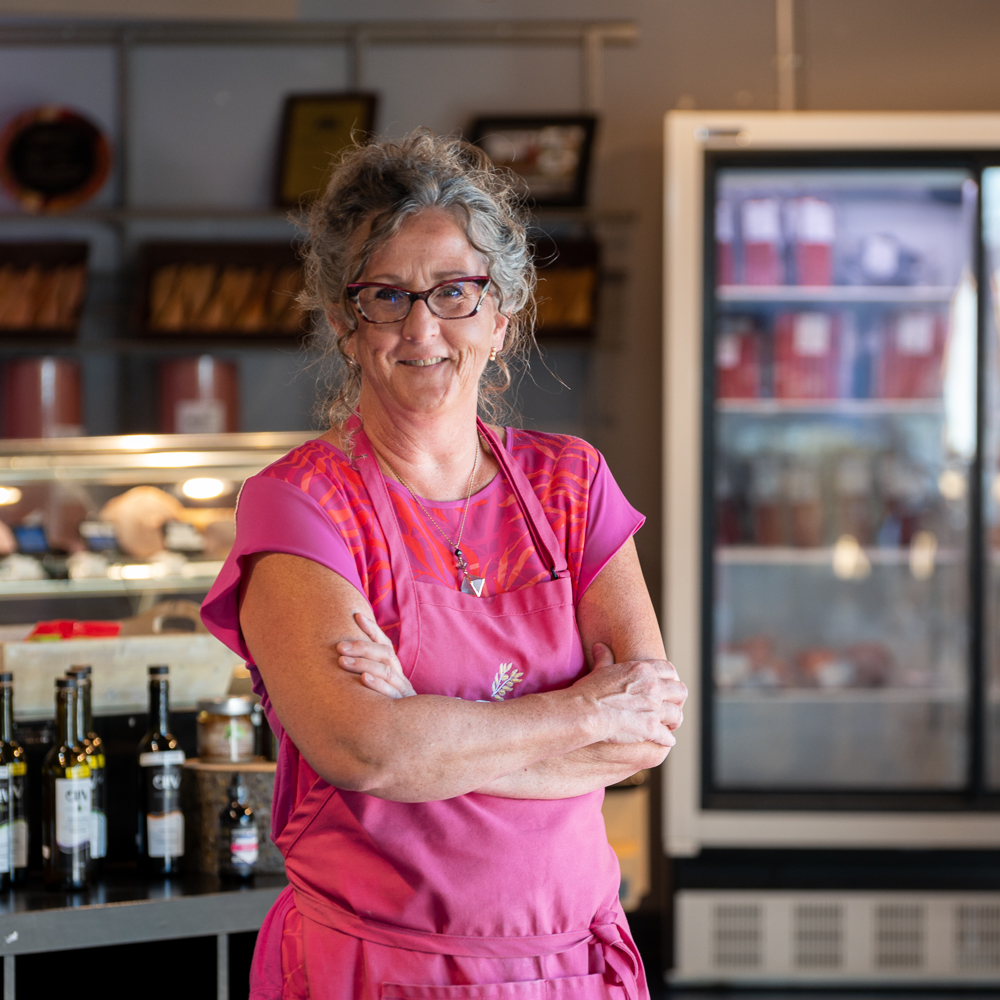 Natalie
My newborn son would never sleep. No matter how many lullabies, rocking chair sessions, or swaddles I performed. It didn't matter what I did, he wouldn't sleep. That is until I started changing what I ate…
After removing gluten and dairy from my diet, my son suddenly slept through the night. He went from not being able to sleep to a sound sleeper . Seemingly overnight. This was my first glimpse of the profound impact food has on our health.
Fast forward forty years and I've had two careers (three since taking over Big Ben Market!) – one as a business owner/social worker and the other as a clinic owner and massage therapist.
Through my multiple careers, I have been continually reminded of how important what we eat is. This culminated in the purchase of Big Bend Market – my way of sharing the healing benefits of food with the Red Deer community. I look forward to connecting with you and making your day and eating experience a little bit brighter.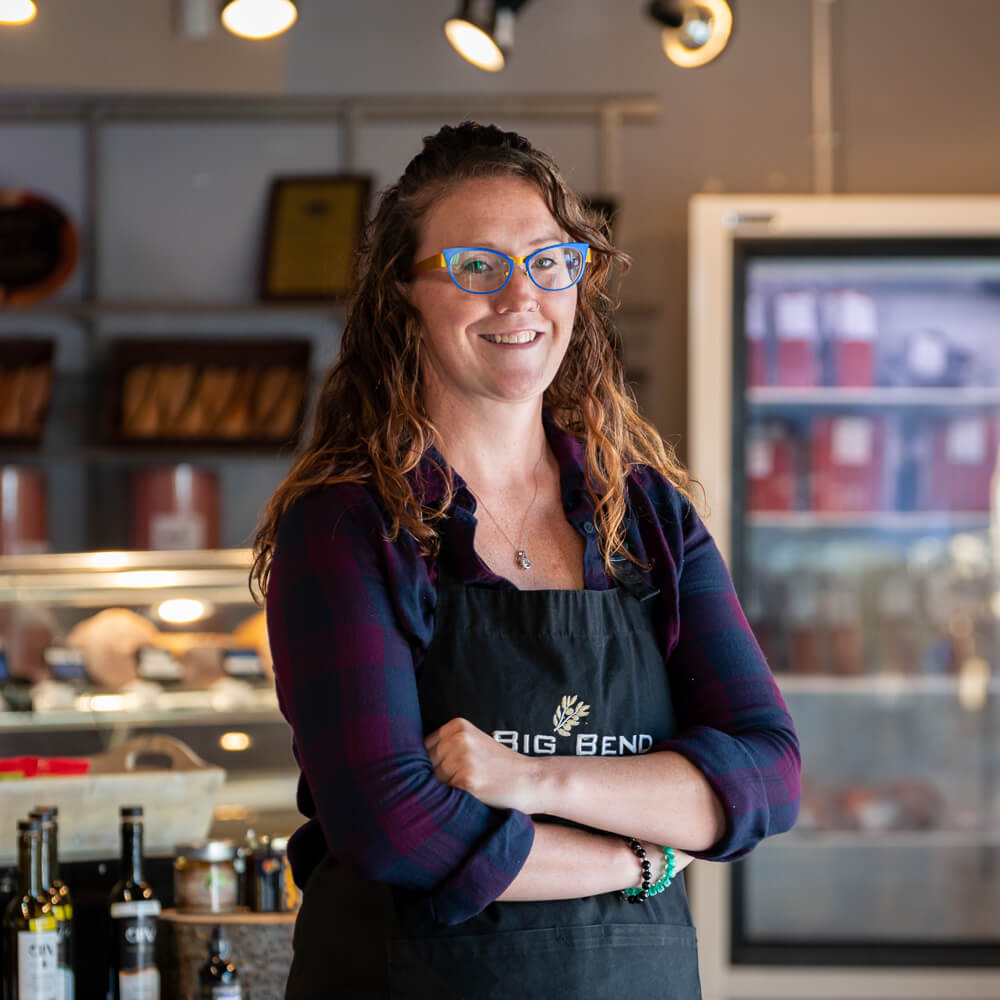 Dawn
Growing up I was involved in many sports, first playing and then coaching. There was always a focus on "healthy living". This included movement and food. I studied kinesiology at Red Deer College that again emphasised the impact of food and diet choises. I could not get away from the connection between food and health.
Eventually I met someone from the area…. and we looked for business opportunities. Big Bend was a great fit. We approached my parents about opening a business together. This has not been an easy journey as with most businesses however the vision and passion about food and Big Bend has not wavered.
Today, I have three children – all of whom are under the age of five. Each one of my kids deals with some form of food-related sensitivity. From asthma and allergies to colicky babies, I've tried so many different ways of eating to best support myself and my kids. It always comes back to what a profound effect food has on our health. Big Bend affords me the opportunity to work in an industry that supports my families health and supports the Red Deer Community by providing a healthy choice of high quality food.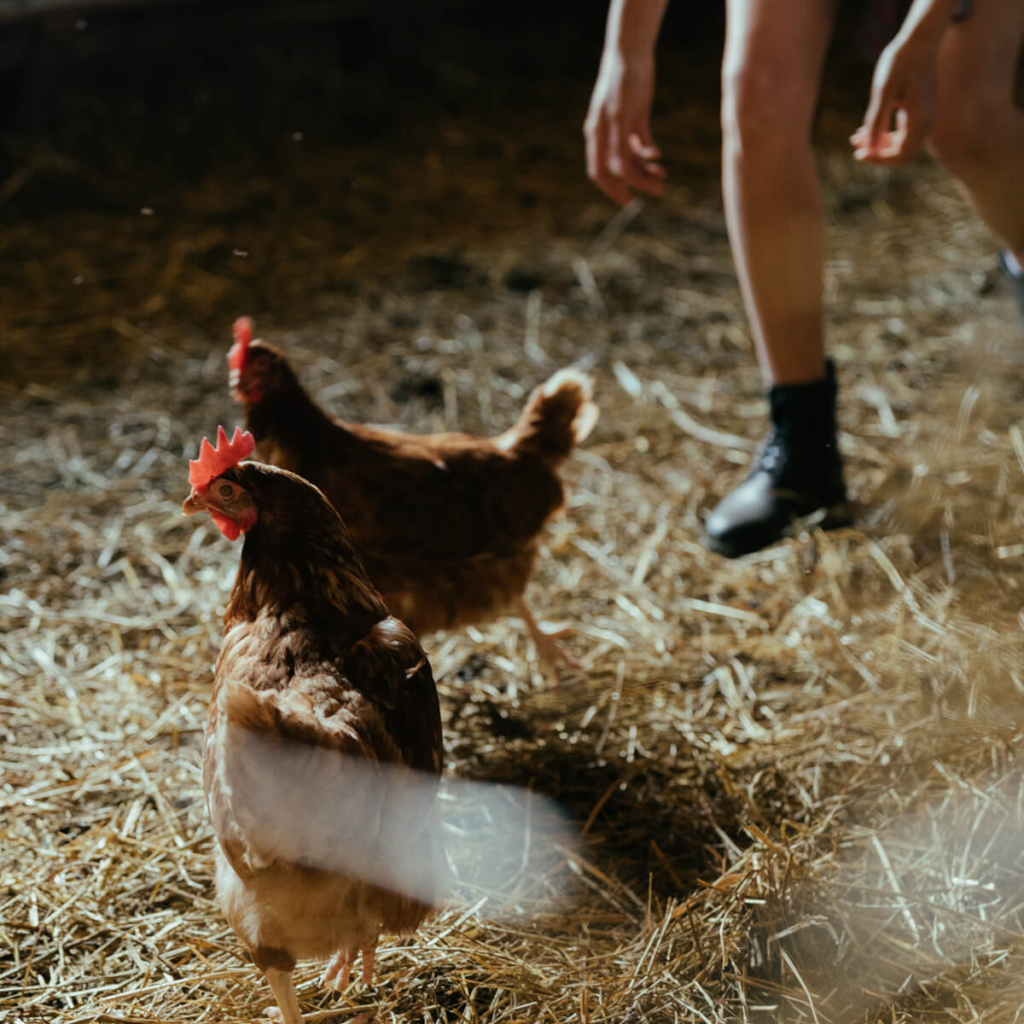 Locally Sourced
Your Red Deer meat market and butcher shop works in partnership with local producers. All of the products we carry, from meat to veggies (and everything in between) comes from a nearby farm, ranch, or kitchen. It's our way of supporting local.
Click on the link below for a spotlight on one of our most popular suppliers